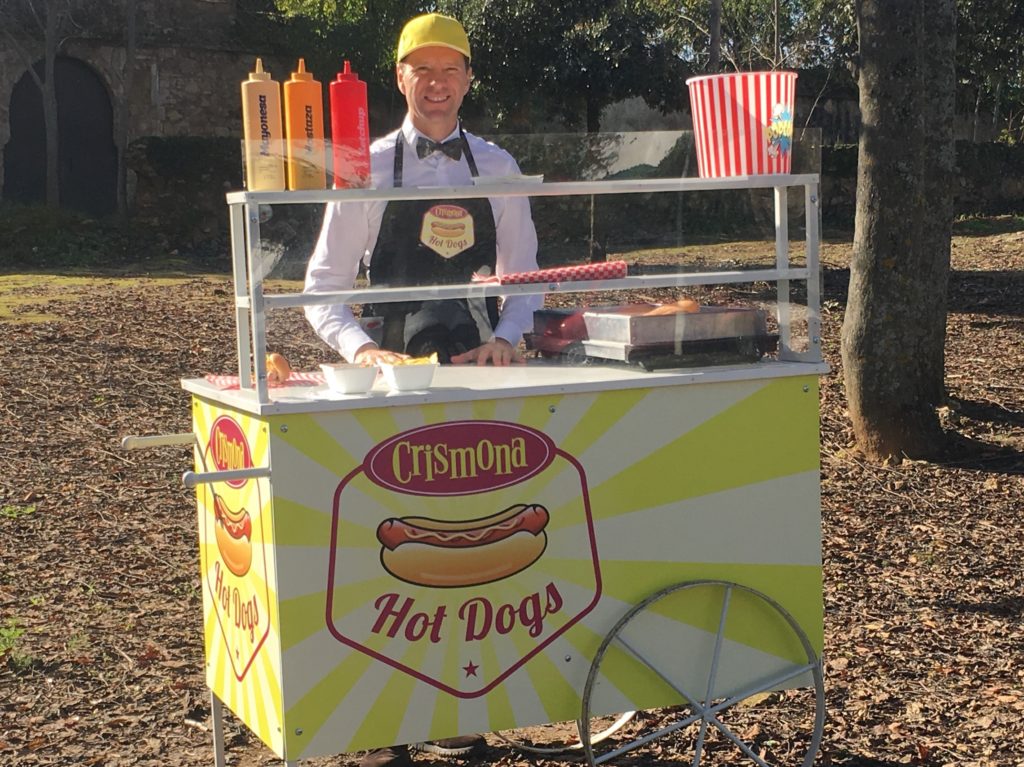 As you can see in the images, the decorative cart has been decorated by our brand, with the new image of Crismona sausages. And this has been one of the spaces to publicize these new products of the brand, which have a larger size, maintaining the highest quality in the products used to make it, and with an unmatched flavor.
Our company has among its purposes showing in the channel FOOD SERVICE the possibilities that give our products in any type of events. Crismona is a nationally known brand, and therefore the claim of the brand can be a stimulus for hospitality companies. In this way, anyone can order the Crismona trolley with its irresistible hot-dogs for any type of celebration, and also any catering company from another area of Andalusia can ask to decorate their trolley.
To do so, do not hesitate to write to web@crismona.com and let us know what your requests are for the use or demand of this unique cart in Spain.